Welcome Center German Courses
General information
The German cources are open only to PhD-students and PostDocs of TU Dresden and DRESDEN-concept partner institutions. Master and Bachelor students cannot take part due to the Welcome Center policy.
All classes from A1-B1 and B2/C1 "Konversation" and B2/C1 "Schreiben" classes will be offered in the two main course periods: at the beginning of the winter and summer semester each year. In each course period you will be taught half a language level equivalent to around 60-70 hours of German lessons. This structure allows you to finish one language level within a year.
Our courses are very popular, so you might want to register as soon as possible. To not miss the start of registration we recommend you to subscribe to our newsletter or take a look at this website regularly.
If you cannot attend our language courses due to certain circumstances, find further German language courses and schools here.
Before you register for the German courses, please take the following language level test to find out, which course is the appropriate one:
You can find the links to the registration for language courses in the boxes below:
With the new semester starting, also our language courses are back.
In groups of 16 people you will have the opportunity to learn and talk in German in close groups.
All books can be ordered at local bookshops giving the ISBN number (the language school does not sell books).
Gerade das Verfassen unterschiedlicher Texte bereitet vielen Studierenden (auch bei sehr guten Deutschkenntnissen) oft Schwierigkeiten, diese können individuell als auch kulturgeprägt sein. Im Kurs werden vielfältige Schreibstrategien vermittelt, die Ihnen helfen sollen wissenschaftliche Textsorten erfolgreich zu verfassen. Es werden Techniken zur effektiven Vorbereitung des Schreibprozesses vorgestellt und geübt.
Zeit: Mittwochs 17:30 – 19:45
Start: 08.11.2023, Termine alle zwei Wochen
Teilnahmegebühr: 55 €, Bezahlung per Rechnung
Addresse: Freiberger Straße 37
Registrierung hier: https://app.becas-santander.com/de/program/santander-scholarships-ddc-welcome-center-german-language-course-b2-c1-schreiben2023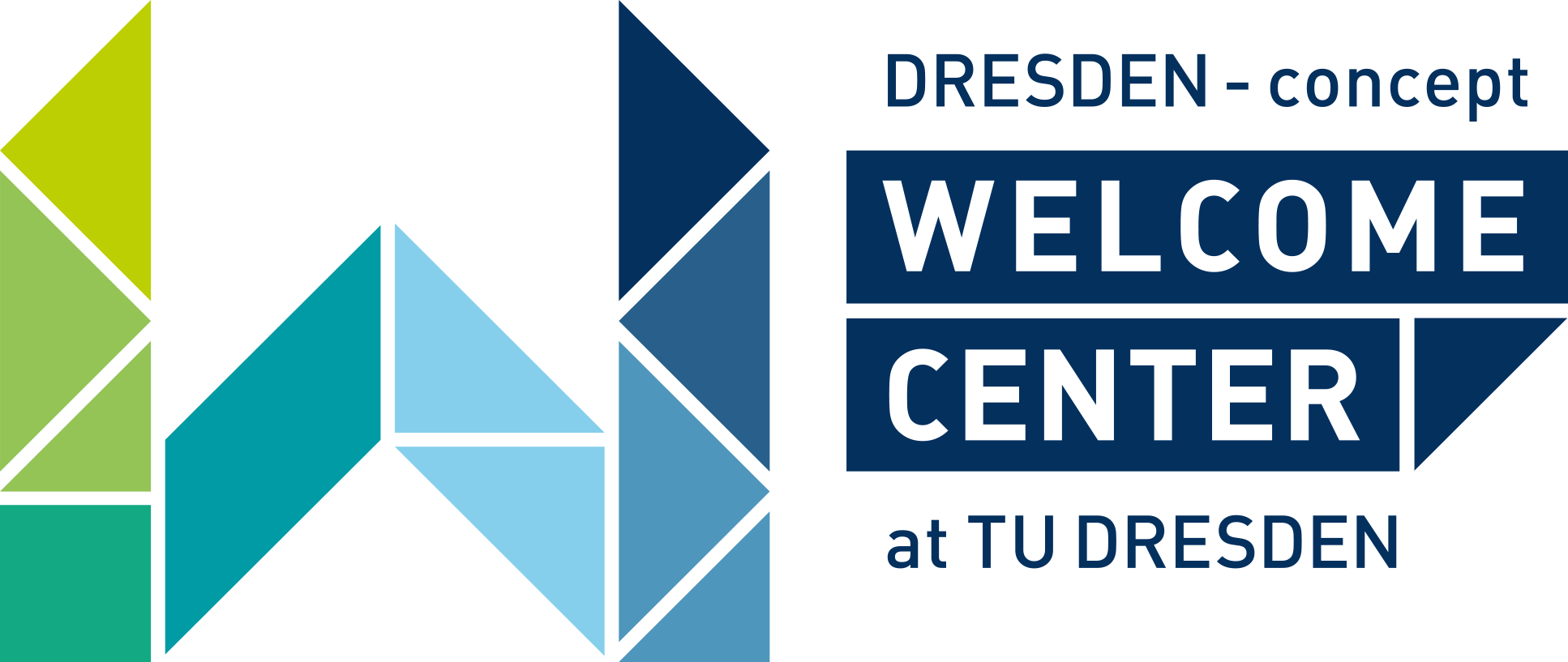 Where to find us
Address
Einsteinstraße 9
01069 Dresden

Opening hours
Monday to Friday
10 a.m. till 3 p.m. (please make an appointment in advance)
Follow Us