A Trip to Pulsnitz and a Visit to the Gingerbread Museum
Event on

10.12.2022
Time from:

11:00 Uhr -

until:

18:00 Uhr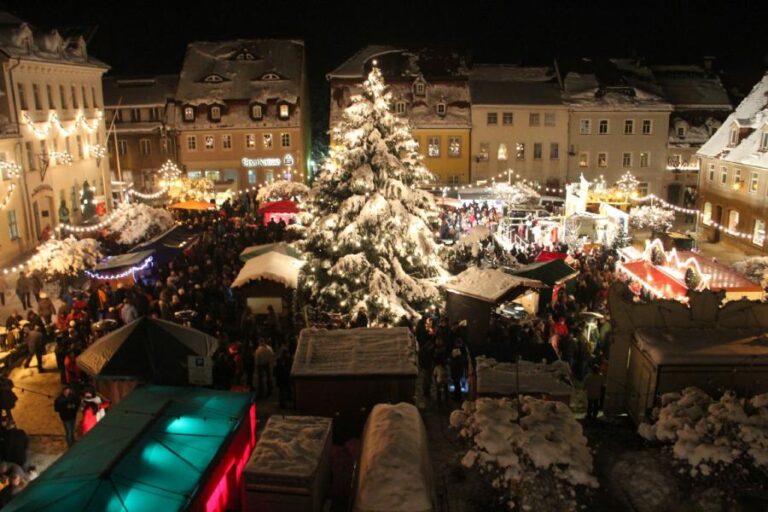 ©westlausitz.de
Pulsnitz, a small city in the western Lausitz region is definitely worth a visit. It is known as the gingerbread city and has a rich cultural history.
On December 10th we will travel to Pulsnitz together as a group in order to relish this beautiful town and its spectacles. The main item on our program will be a visit to the gingerbread museum. We will get an audio-guided tour through the museum and get to know all of the details about the manufacturing of gingerbread and the history of gingerbread. After that, our group will get the chance to bake traditional gingerbread ourselves.
At the end of our trip, we can stroll through the Christmas market in Pulsnitz and get something to eat or a hot wine punch.
If you want to join us for this trip, please sign up below. The registration will open on the 28th of November at 10 a.m. 🙂
In case the tickets are sold out, make sure to sign up on the waiting list by clicking on the button "In Warteliste eintragen"
Order Tickets
"A Trip to Pulsnitz and a Visit to the Gingerbread Museum" is currently sold out.
Please check back again later, as spots may become available.