DDc welcomes 400 international researchers
On Thursday 11 January 2018 about 400 international researchers and their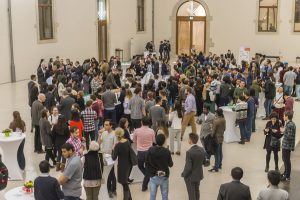 partners together with professors and colleagues from all DRESDEN-concept institutions gathered at a very special location in Dresden to hear about Dresden research innovations and to link ideas. DRESDEN-concept has invited all those visiting researchers who arrived Dresden since 2016 in order to welcome them at Albertinum, the Galerie Neue Meister, which is the youngest museum of the Staatliche Kunstsammlungen Dresden.
Professor Hans Müller-Steinhagen, chairman of DRESDEN-concept and rector of TU Dresden, together with Dirk Hilbert, mayor of Dresden, Prof. Marion Ackermann, director general of Staatliche Kunstsammlungen Dresden and Alberto Doerr, director Santander Universities addressed to an intercultural and interdisciplinary audience to share qualities and benefits  of doing top research in Dresden as well as living in Dresden. DRESDEN-concept is a research alliance between TUD and partners from science and culture. This co-operation facilitates the communication and visibility of the excellent research being carried out in Dresden. In particular, the collaboration among DRESDEN-concept partners is aimed at the development and use of synergies in research, education, infrastructure, and administration. Partners co-ordinate strategies to support Dresden's leading academic areas and identify new and emerging fields of research. The DRESDEN-concept alliance also works on a joint initiative to attract the best researchers to Dresden, and therefore initiated the DRESDEN-concept Welcome Center@TU Dresden. The Dresden State Art Collections, one of the cultural partners of DRESDEN-concept, provided their Albertinum to host our reception for international researchers to  have interesting discussions, make new acquaintances and exchange ideas.
Accompanied by the Agustin Streichquartett comprising members of Dresden Philharmonic the event was both valuing and inspiring for everyone working and appreciating science and culture in Dresden.
Speakers from all Scientific Area Committees (SAC) took the stage to talk about their research projects as well as about getting settled in the city of Dresden. In this regard all speakers agreed: Dresden is a beautiful city, clean and rich in nature with a wealth of research opportunities cultural offerings. Without doubt a new start in a new country isn't always as easy, luckily all researchers receive institutional help from international offices and the Welcome Center. "…or find a German partner" says Dr. Golsa Moayeri Pour, PostDoc at Cfaed, with a twinkle in her eye giving five advises to everyone in the audience on how to make their integration rather smooth than bumby.
The Welcome Reception was supported by Santander Universities within the framework of a corporation with TUD. We appreciate this support for the Welcome Reception as well as for the range of responsibilities the Welcome Center reaches out for.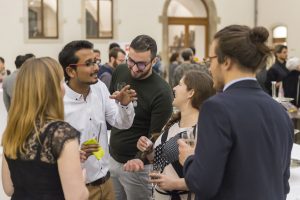 © René Jungnickel
© René Jungnickel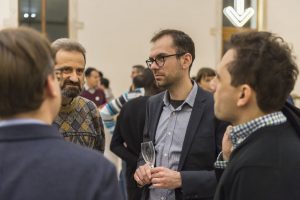 © René Jungnickel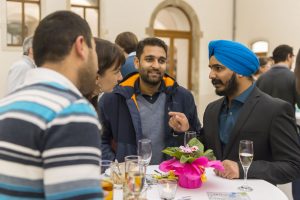 © René Jungnickel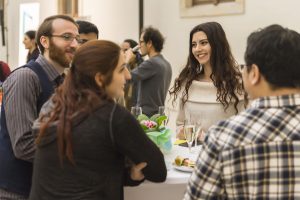 © René Jungnickel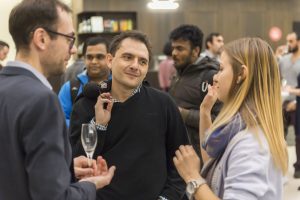 © René Jungnickel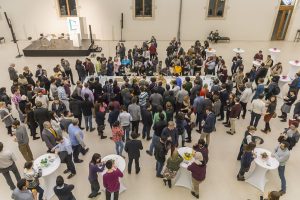 © René Jungnickel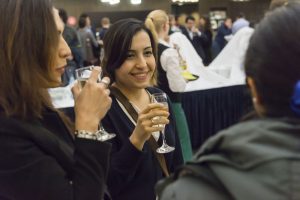 © René Jungnickel
© René Jungnickel
© René Jungnickel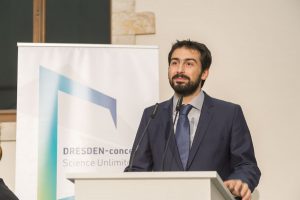 © René Jungnickel
© René Jungnickel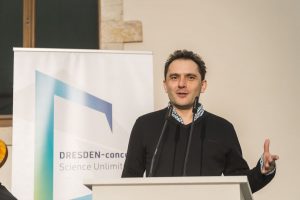 © René Jungnickel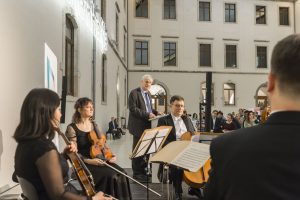 © René Jungnickel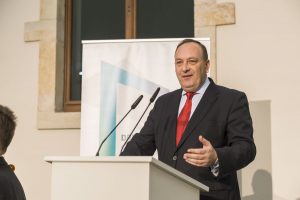 © René Jungnickel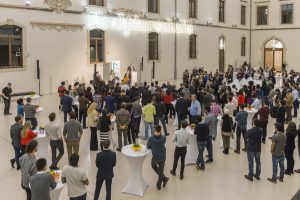 © René Jungnickel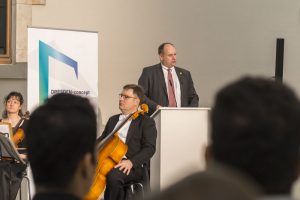 © René Jungnickel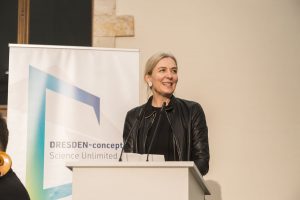 © René Jungnickel
© René Jungnickel
© René Jungnickel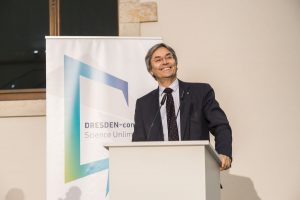 © René Jungnickel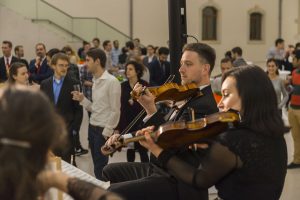 © René Jungnickel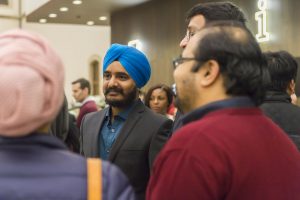 © René Jungnickel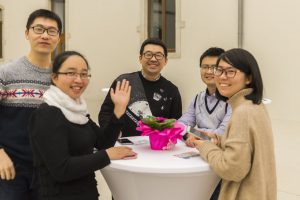 © René Jungnickel
© René Jungnickel
© René Jungnickel
© René Jungnickel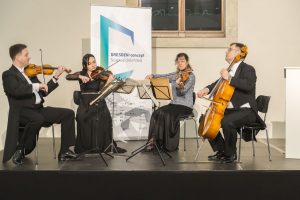 © René Jungnickel