Kick-off event of the Women@DDc network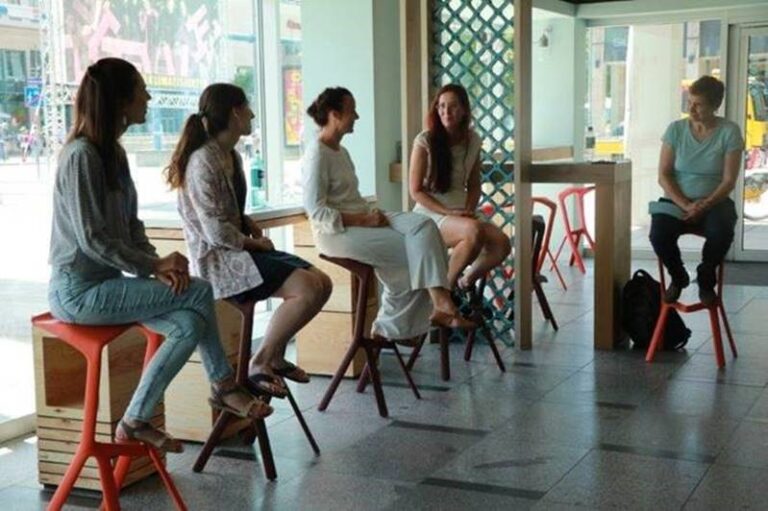 © Selma Großmann
The kick-off event of the Women@DDc network took place on July 28, 2022 at the Kulturpalast. 30 participants from science and science management discussed with the three podium guests
Dr. Franziska Lissel (junior research group leader Functional Electronic Materials (FEM), Leibniz Institute of Polymer Research Dresden e.V.),
Dr. rer. nat. Annika Dix (research associate, Chair for Engineering Psychology and Applied Cognition Research, TU Dresden) and
Dr. med. Lilla M. Farkas MBA (commercial director, executive board of the Leibniz Institute of Polymer Research e.V. (IPF), Leibniz Institute of Polymer Research Dresden)
and learned first-hand about their biographies and career highlights.
Following this, there was a question an answer session with the participants in which many important aspects about what makes a career in science versus science management were addressed.
At the end of this event, the participants had the opportunity to expand their network and contribute many ideas for topics of future events.
If you are interested in the network, you can sign up on the LinkedIn platform, where you will also be informed about upcoming events.
Contact:
Grit Kühlborn
Coordinator Diversity Projects