DRESDEN-concept science exhibition
How will we move in the future?
Bicycle, e-scooter, car and public transport such as bus and train are part of the variety of mobility forms. Technical innovations, changing needs of people and ecological challenges are creating new forms of mobility, which many DRESDEN-concept partners are researching.
Following examples are shown in the DRESDEN-concept science exhibition:
Better batteries "made in Germany"
Hydrogen in mobility and its storage
Emission-free and CO2-neutral air travel
Rethinking rail transport
Future scenarios of mobility
Transport and psychology
Smart exercise
Transport safety via sensor technology
Cooperative mobility: automated, synchronous and networked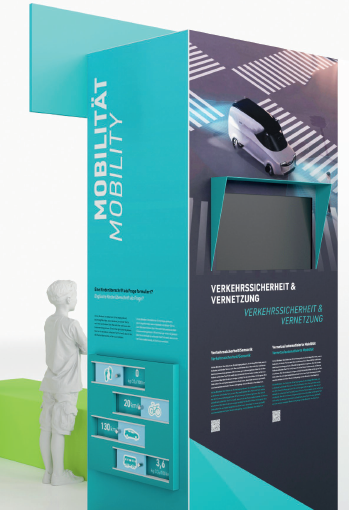 © mondsilber / Schmiedel