DRESDEN-concept science exhibition
What material are visions made of?
Innovative materials will make a significant impact on ensuring the supply of water, food and energy, on the further development of medicine and medical technology, and on the realization of new concepts for mobility, communication and living space. DRESDEN-concept scientists work on the relevant materials for the world tomorrow.
Following examples from the development of new materials and technologies are shown in the DRESDEN-concept science exhibition:
Quantum materials
Additive manufacturing
Soluble filigree stents
AEROspike nozzle
Green bioprinting
Ceramic micromixers
Main gear bracket
Prosthetic hip stem implants
Materials from nature
High-performance carbon fibre from wood waste
Fibre material from agricultural remnants
Waste paper for disaster relief
Smart surfaces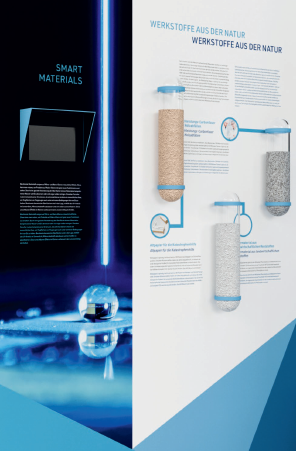 © mondsilber / Schmiedel