DRESDEN-concept science exhibition
How do we respond to the impacts of global change?
Demographic changes such as population growth and ageing, the scarcity of resources, and the impacts of climate change pose numerous challenges for mankind all around the world. This global ecological crisis calls for new approaches and rapid, propound transformations. This is where various Dresden research institutions make their contribution.
In the DRESDEN-concept science exhibition examples of the following research projects are shown:
Wastewater pollution
– Online analysis of water consumption
– Ceramic filters to separate ink particles
– Paper recycling using polymers
Targeted use of water
Flood-protection: raising houses
HeatResilientCity
– Adaptingbuildings
– Redesigning open spaces
– Questions for residents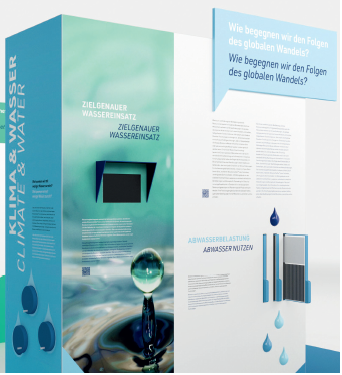 © mondsilber / Schmiedel