Federal Cross of Merit for former DRESDEN-concept chairman Prof. Hans Müller-Steinhagen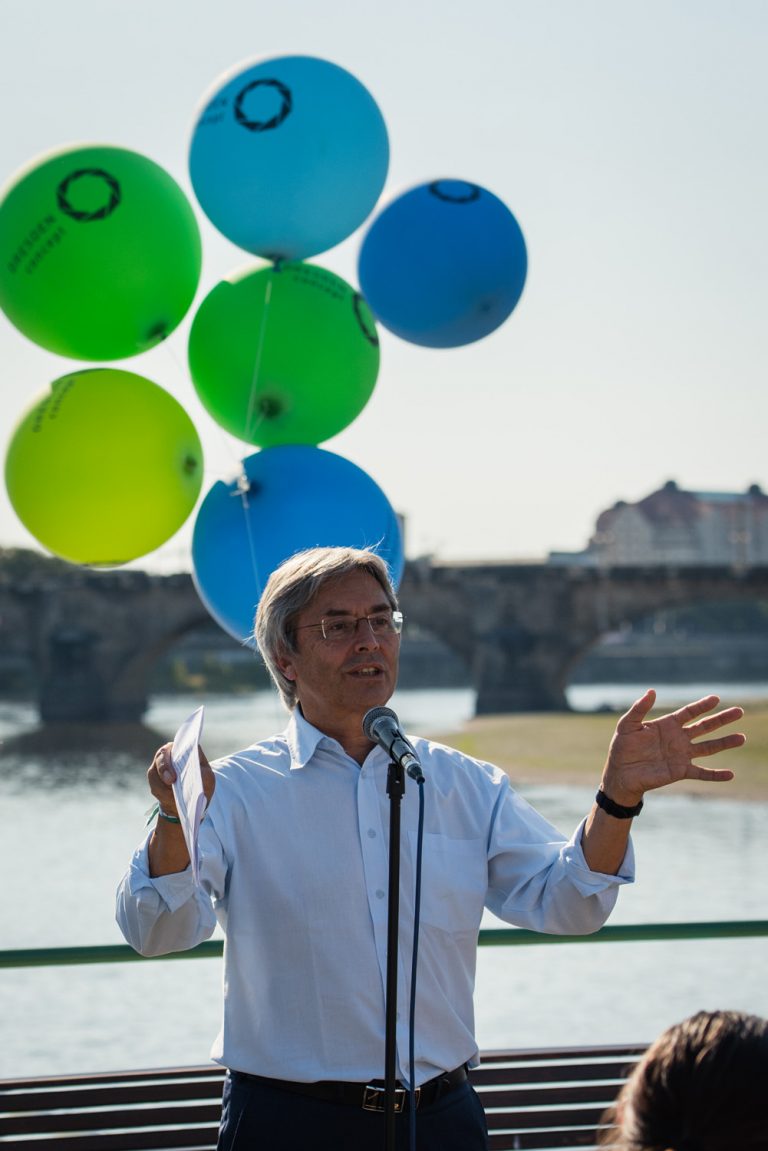 © Robert Lohse
Prof. Hans Müller-Steinhagen has received the Federal Cross of Merit for his outstanding contribution to twice achieving excellence status for the TU Dresden and his exceptional social commitment to Dresden's urban society. DRESDEN-concept congratulates cordially to this appreciation!
From 2010 to 2020, Prof. Hans Müller-Steinhagen was Rector of TU Dresden and Chairman of the Board of DRESDEN-concept. DRESDEN-concept flourished during the ten years under his chairmanship and was a major factor in TU Dresden's success in the German national excellence competition. TU Dresden was first awarded the status of "University of Excellence" in 2012, which was defended in 2019.
The Federal Cross of Merit honors individuals who have rendered outstanding services to the common good. Prof. Hans Müller-Steinhagen is not only closely associated with the success in the development of Dresden's scientific landscape, but is also particularly committed to a democratic and cosmopolitan society.
Prof. Hans Müller-Steinhagen continues to be active for Dresden's scientific community as President of Dresden International University (DIU), as a member of the board of TUDAG and in the Innovation Advisory Board of the Minister President.