Flyer
The DRESDEN-concept flyer provides an overview of the aims and partners.
Gerne können Sie den Flyer auch in Papierform erhalten. Senden Sie eine Mail an presse[at]dresden-concept.de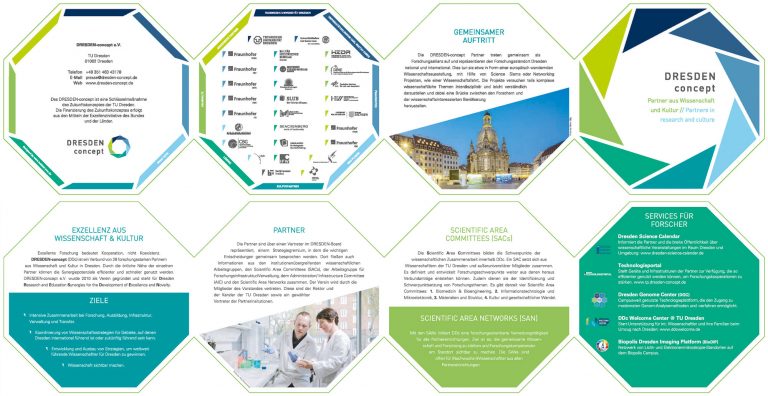 Coloured, black lettering, diagonal
for use in the header of documents
Original colour, horizontal
for small presentations, e.g. in letterheads, where the light green claim of the original is not readable
Grayscale, horizontal
for use in the header of documents
Grayscale, high
for printouts on grayscale printers
DRESDEN-concept connects the scientific hub of Dresden. The city map gives you an overview of all partners and the locations.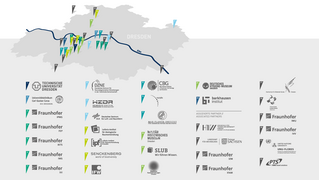 Gestaltungshinweise können dem Styleguide entnommen werden.