Excursion to Chemnitz:
City Tour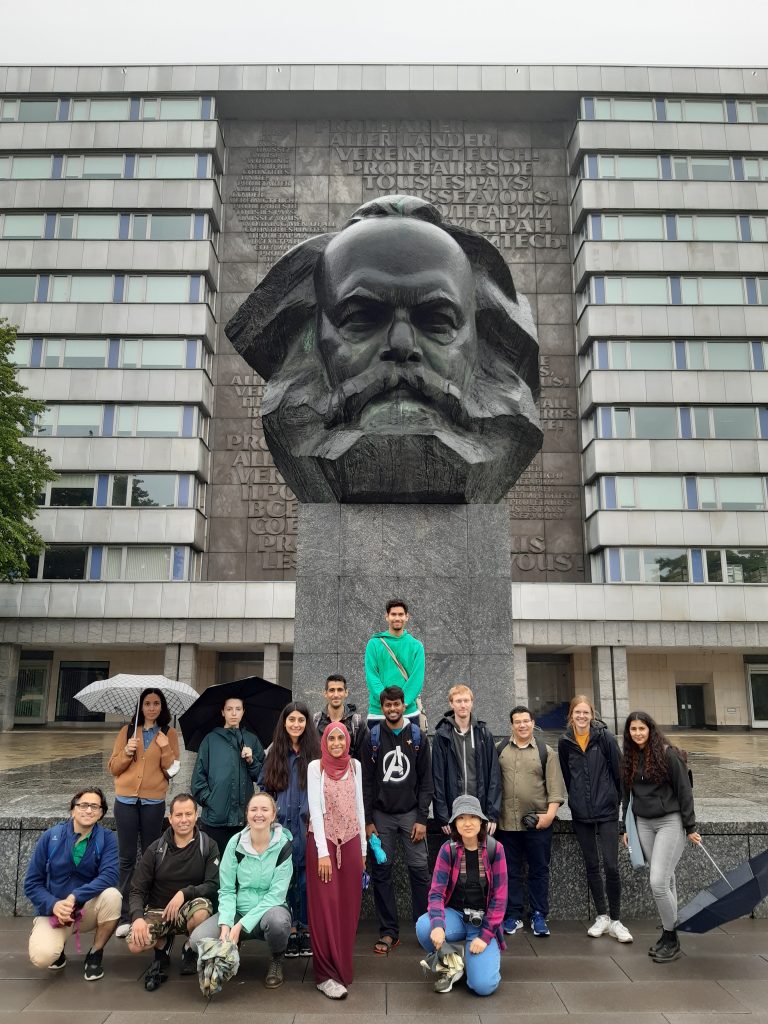 Welcome Center
After a long time of not being able to meet each other in person, we were relieved to finally see so many new and excited faces on our first excursion to Chemnitz this year.
Being sleepy at first on the train ride, we soon woke up as we were welcomed immediately by out tour guide in front of the opera house Chemnitz who told us many interesting facts about famous buildings or monuments like the Karl-Marx-head.
Typically for a German summer, it rained all day, and we turned out to look like a very colourful group of umbrellas!
During lunch time, everyone had the chance to sit back and have some rest in different restaurants or cafes. We met again altogether in the afternoon to visit the SMAC (Saxonian Museum of Archaeology) and were overwhelmed by our tour guide who fantastically explained the development of Saxony from the time of the first hunters and gatherers about 300,000 years ago to the early industrialization on three floors.
Many pictures were taken, many questions were asked and answered, and after the 90-minutes tour, we were ready to take the train back home and process what we have learned on that day.
Despite the weather, Chemnitz was worth a visit! We hope to see all of the participants on one of our next events.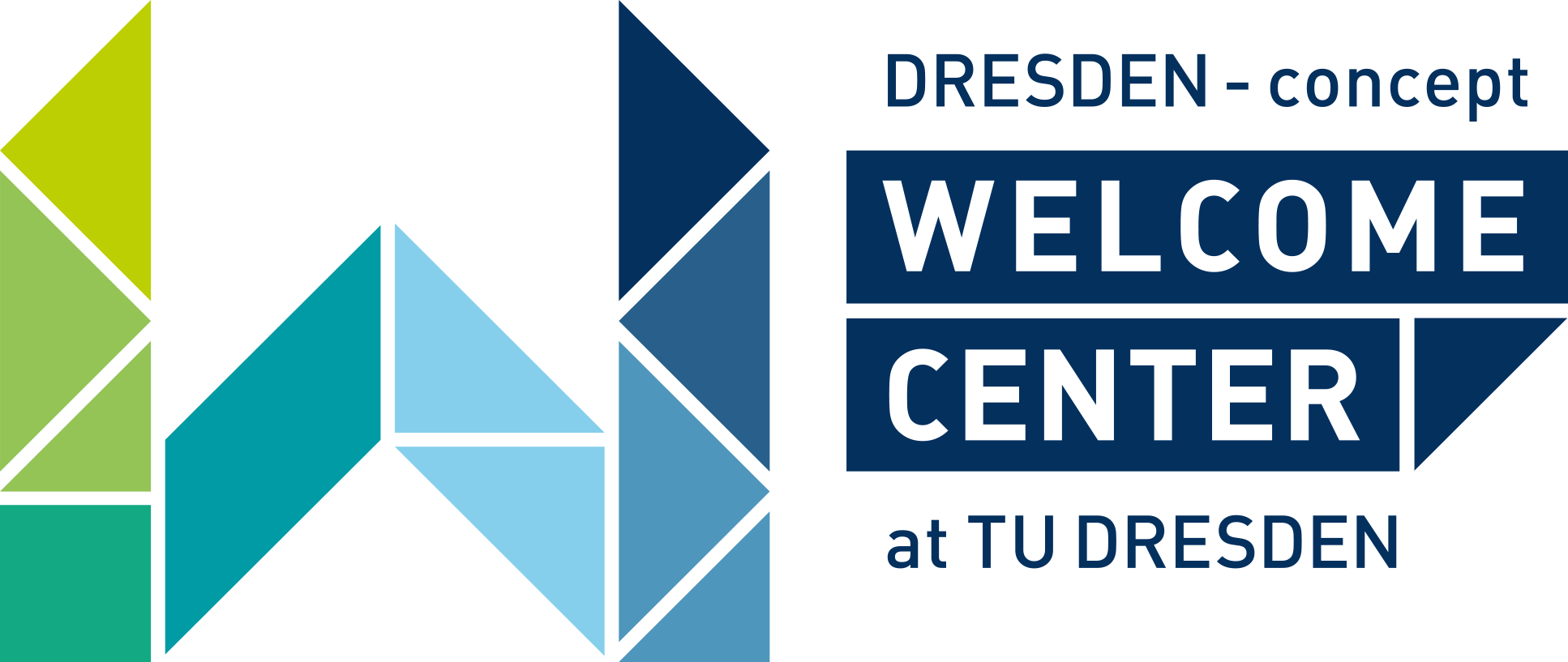 Where to find us
Address
Einsteinstraße 9
01069 Dresden
Opening hours
Monday to Friday
10 a.m. till 3 p.m. (please make an appointment in advance)
Follow Us