Each year, DRESDEN-concept partners hold Summer Schools in order to network with the world beyond the campus and exchange ideas on innovations. The Dresden Summer Schools will be organised on different topics and for different target groups. They are designed to promote professional and private further education and networking.
You will find an overview on this page:
Gapless Fermions - from Fermi liquids to strange metals
Content:
Properties of strongly correlated metals, often dubbed as strange metals, are rather poorly understood in comparison to their weakly interacting counterparts (normal Fermi liquids). This is in spite of their ubiquity – normal state of high temperature superconductors; metals with fluctuating magnetism; gapless quantum spin liquids, to name a few. The aim of this winter school is to teach the newest generations of young researchers the basics and central developments of the study of correlated metals.
Participants:
PhD students, international researchers
Date:
17 – 28 February 2020
Deadline:
31 October 2019
International Refrigeration and Compressor Course
Content:
The two-part course takes place at the TU Dresden at the Bitzer Professorship for Refrigeration, Cryogenics and Compressor Technology, Faculty of Mechanical Engineering and at Purdue University, West Lafayette, IN.
The participants work in internationally mixed groups on compressor and refrigeration technology.
Participants:
Master or Diploma up from Semester 6) and PhD students
Date:
31 May-06 June 2020
(in Dresden)
16-21 August 2020
(in USA)
Deadline:
13 December 2019
Inhalt:
The EMBO practical course is a 2-week summer school, taking place for the third time on various topics in applied biology.
Participants:
PhD students, Early Career Scientists
Date:
22 June – 1 July 2020
Deadline:
31 May 2020
Lipids function in cell, tissue & organ biology
Content:
DIGS-BB Summer School on Lipids function in cell, tissue & organ biology aims at giving insight in the overarching role of lipids in metabolism, health and disease, and at offering a window to our international PhD program, the unique collaborative scientific environment on the campus and the beautiful city of Dresden.
Participants:
Bachelor students and Master students
Date:
21-26 June 2020
Deadline:
31 March 2020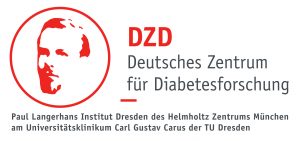 Plant morphology and anatomy as inspiration for engineering, materials science, and architecture
Content:
In the last two decades, plants have increasingly been used as a source of inspiration for new material concepts, constructions or actuators in various disciplines, such as mechanical engineering, material sciences or architecture. Within the framework of the Summer School, the participants* should use the diversity of the collections in the Botanical Garden in small groups as a starting point for creative transformations into potential applications. Great importance is attached to an interdisciplinary composition of the groups when working on the projects. The participants will be selected on the basis of a sketch of ideas to be submitted in advance. The SLUB Makerspace will be involved in the elaboration of the project work.
The presentation of the results will take place in the Botanical Garden as part of the 200-year anniversary celebration.
Participants:
International students at the master's level and doctoral students from the fields of biology, engineering and architecture. In addition, up to three artists* should be allowed to participate (artists in residence).
Date:
10-30 August 2020
Systems genetics of neuronal ageing
Content:
A summer school in systems medicine brings young scientists and clinicians together with top international researchers. For one week, participants will be instructed in the analysis of publicly available large data sets. At the same time, they actively carry out research projects in which the learned techniques are applied. The Summer School 2020 focuses on the ageing brain.
Participants:
Early Career Researchers
Date:
21- 28 August 2020 at Frauenchiemsee
Deadline:
30 April 2020
PM Life Additive Manufacturing
Content:
The Summer School is part of the Training Program in Powder Metallurgy of Fraunhofer IFAM. Additive Manufacturing' deals with modern 3D printing technologies, which are presented in lectures, workshops and laboratory visits.
Participants:
Early Career Scientists, Doctoral Students
Date:
24-28 August 2020
Deadline:
10 August 2020
International Max Planck Research School for Cell, Developmental and Systems Biology
Content:
The annual Summer School offers project-based expertise in biology and computer science.
Participants:
Master and diploma students of computer science, physics, mathematics, engineering or similar
Date:
August 2020
Bewerbungsschluss:
tba
Trends and new developments in laser technology
Content:
The one-week summer school offers students and PhD students the opportunity to study basic and applied aspects of laser technology. The program consists of expert lectures, supplemented by participant presentations and informal discussion sessions, as well as laboratory practice. The course focuses on sharing and exchanging new ideas in the field of laser technology.
Participants:
students, doctoral candidates
Date:
August 2020
Deadline:
tba
Technology Transfer in Life Sciences
Content:
During this one-week training program, participants will gain knowledge on technology transfer from experts in the fields of technology evaluation, patenting, licensing, and spin-off development.
Participants will learn the basics of technology transfer, enabling them to identify the commercial potential within their research, how to patent and license it, how to develop a spin-off, and how to fund all these activities. They will learn about important pitfalls when approaching industry and get expert coaching on pitching in front of potential investors, including a mock-pitch in front of a real expert investor panel!
Participants:
PhD students, early career researchers, group leaders in the life sciences
Date:
September 2020
Deadline:
30  June 2020
Henry Arnhold Dresden Summer School
Inhalt:
The Henry Arnhold Dresden Summer School is an interdisciplinary programme for young academics and museum professionals. It takes its name from the honorary fellow of the TU Dresden, Henry Arnhold, whose philanthropic spirit and close ties to Dresden, the city of his birth, have inspired diverse partnerships between the city's cultural and academic institutions.
The project aims to bring together high-level speakers and experts from the participating institutions to discuss topical issues relating to how museums and libraries perceive themselves, their mission, and the state of collections and exhibitions in the future. The discussions cover underlying theoretical concepts but also include concrete practical approach.
Participants:
Early Career Scientists, Young Museum-, Archive- and Library Professionals
Date:
End of September 2020
Deadline:
tba
Autumn School der Dresden Leibniz Graduate School (DLGS)
Content:
The Autumn School offers doctoral students the opportunity to present and discuss their research. The program also includes training in scientific writing and presentation.
Participants:
internally for doctoral students of the DLGS and other doctoral students of the IÖR
Date:
28-30 September 2020
Deadline:
tba
Content:
The annual summer school of the SFB 1143 covers the following topics this year: Introduction to frustrated magnetism and topology, Terra-Hertz spectroscopy of magnetic materials, synthesis and crystal growth, and crystallography for magnetic materials.
Participants:
Mainly doctoral students and postdocs in the research groups participating in SFB 1143
Date:
tba