The Universe. Microscopically small - infinitely wide.
The experts at the Science Café had their work cut out for them in answering all the questions. In five 15-minute rounds of questions, the "universe" was viewed from different scientific perspectives.
The Institute for Aeronautics and Astronautics of TU Dresden and an employee of the Institute for Nuclear and Particle Physics presented their views on the infinite vastness. Topics such as antimatter, modern fuels, but also the consideration of regenerative research were included in the considerations. The interface between physics and chemistry was also addressed. Sometimes explained very vividly with a paper model or quite figuratively, the questioners, some of whom were researchers themselves and some of whom were not directly involved with science, received answers to their questions. Lively discussions in a relaxed atmosphere provided for a unique DRESDEN-concept tram ride.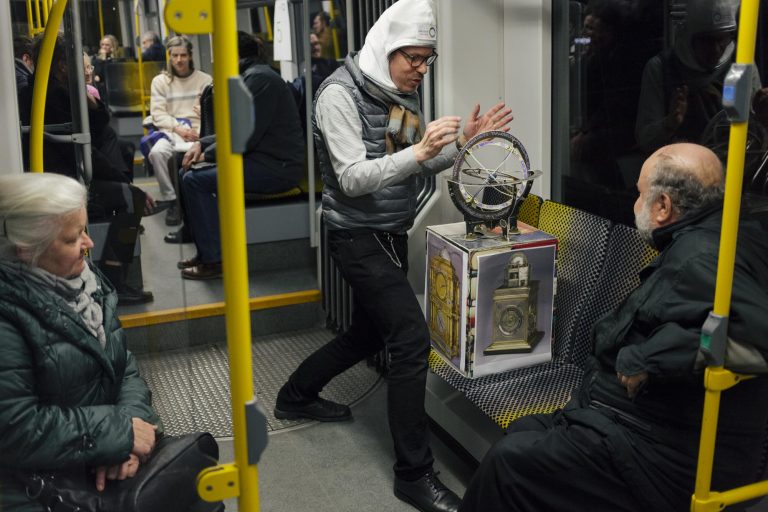 Sven Döring
Dr. Gaia Pigino is a research group leader at the Max Planck Institute for Molecular Cell Biology and Genetics and investigates the universe in its smallest unit using cryoelectron microscopy to visualise small proteins.
Sven Döring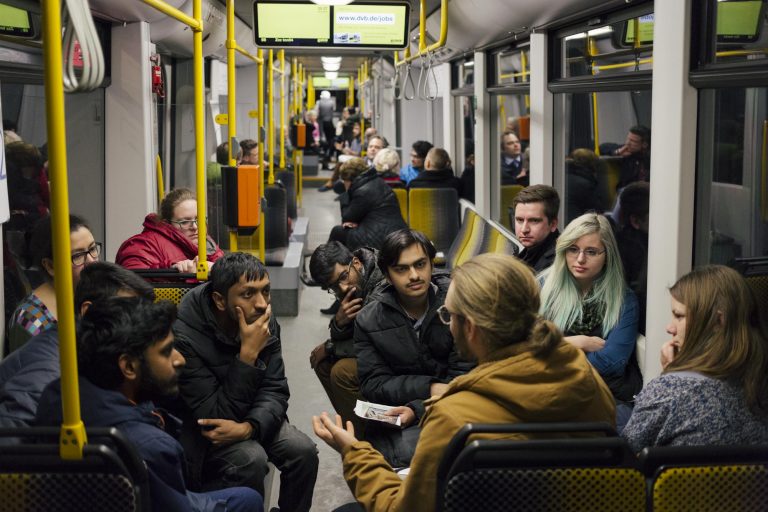 Sven Döring
Peter Swekis, a physics doctoral student at the Max Planck Institute for Chemical Physics of Solid Substances, conducts interdisciplinary research in chemistry and physics. He produces the latest materials in order to carry out fundamental and application-orientated experiments on them. For example, magnetic thin films that are practical in the manufacture of small electronic parts.
Prof. Dr. Martin Tajmar is head of the Chair of Space Systems and Director of the Institute of Aerospace Engineering at TU Dresden. The participants were able to ask him about topics such as propulsion technology (rocket engines, ion engines, new types of propulsion), future concepts (fusion propulsion, laser energy transmission) and small satellites.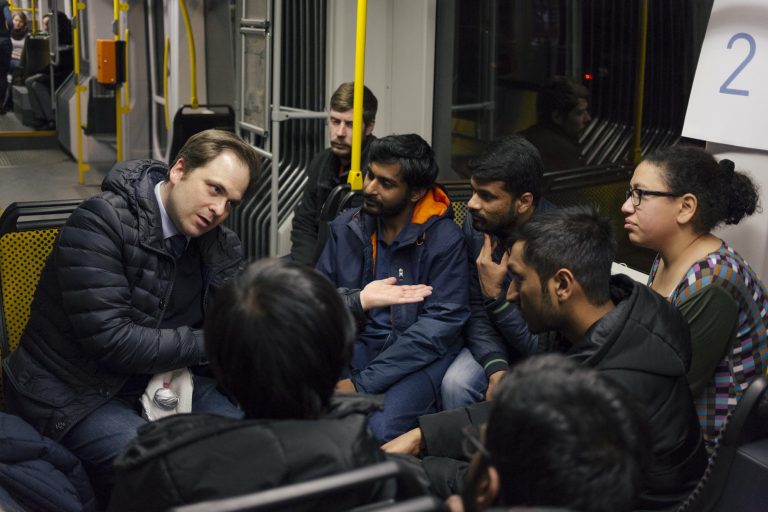 Sven Döring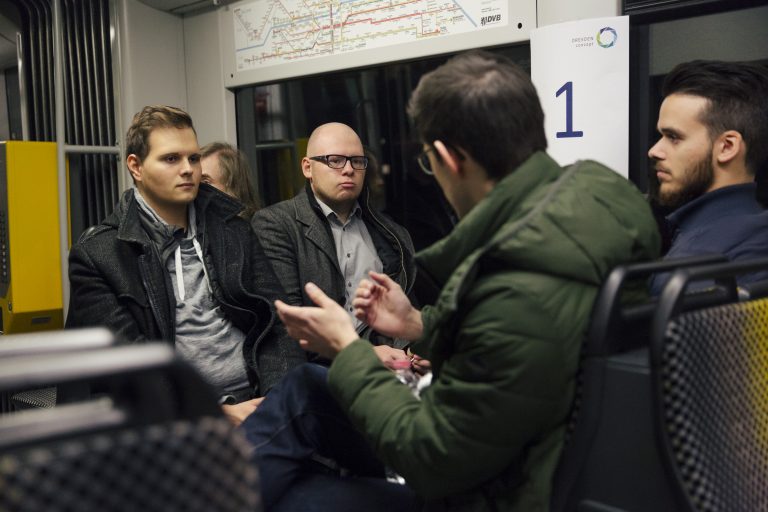 Sven Döring
Johannes Aulich also works at the Institute of Aerospace Engineering. His technical focus is on rocket propulsion systems, especially the design of rocket combustion chambers. The participants also discussed this topic in detail.
Steffen Turkat works at the Institute of Nuclear and Particle Physics at TUD and focused on nuclear astrophysics. He told the participants enthusiastically about the evolution of the stars and the first three minutes of the universe.
Photos: Sven Döring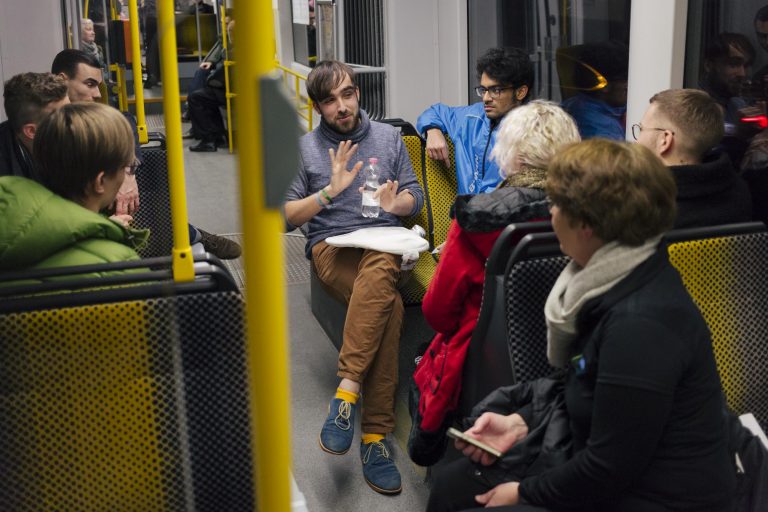 Sven Döring