We are very pleased that the Campus4You project gives us the opportunity to work with TU Dresden and other partners to make our current chip card idea not only future proof, but also so successful that it will be of interest to other universities. This applies to both the expandable services for our students as well as to the professional project management.
Monika Niehues, Chancellor of the HTW Dresden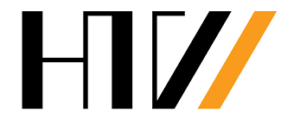 The Campus4You project is an excellent example of a cooperation between universities and institutions in Dresden and highlights the common interest of all partners in continuously improving services for our students.
Dr. Andreas Handschuh, Chancellor of TU Dresden
The Campus4You project unites services from different institutions for students on a common campus card. For the Saxon State Library – Dresden State and University Library (SLUB), the simplification of user data management means an improvement of our service.
Dr. Jens Mittelbach, Head of Department User Services and Information, Saxon State Library – Dresden State and University Library
The Studentenwerk Dresden already offers its customers a wide range of services. With the new Campus4You chip card, we will not only maintain the manifold functions of our existing refectory/canteen card Emeal but also extend its functionality.
Martin Richter, Managing Director Studentenwerk Dresden
Campus4You constitutes a joint project representative of the close intertwining of universities and companies in order to optimise the study environment for students. We support Campus4You because it exemplifies a shared idea that makes Dresden even more attractive as a university location.
Prof. Dr. D. Michael Albrecht, Medical Director University Hospital Carl Gustav Carus Dresden
We welcome the introduction of an electronic, cross-institutional student ID card because it enables new functions and reduces the number of cards in one's wallet. In its actual implementation, we strive for a high level of data protection as well as data economy and data avoidance. Our Mobility Department is actively involved in the project to map all the functionalities of the Semester Ticket onto the chip card.
Tim Rothbarth, Managing Director of Finances Student Council TU Dresden

We support the introduction of a new cross-university card system for our students. In particular, we are fond of the fact that the new card does not entail any additional financial burden for individual students.
Maximilian Franke, Spokesperson of the Student Council HTW Dresden