Virtual Journey Around The World
Event on

22.01.2021
Time from:

19:00 Uhr -

until:

21:30 Uhr
virtual meeting via Zoom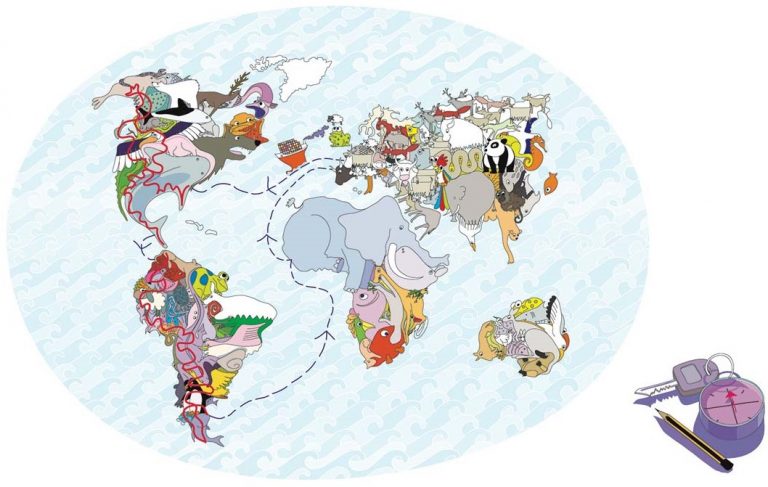 © danielpouzet
Due to the COVID-19 pandemic, none of us can travel and explore the world. As we cannot get you to other countries, we decided to bring the world to you instead.
And this is where you come in. We ask you to prepare a short presentation/ talk (10 to 15 mins) with some cool facts about your home country (e.g. what is a must-see for people coming to your country for the first time? What stereotypes about your people are secretly actually true? What is the biggest difference between German culture and your own? Etc.). E-Mail us and we will send you a few questions you can (but don't have to) answer during your presentation. You don't have to prepare an official looking PowerPoint or research random facts about your country for hours. It is enough if you just say the things you like about your country and your people. Everyone can read up boring Wikipedia articles but nobody knows your country the way you do.
After each talk, there will be time for discussions and questions. The Welcome Center team will also start with some random facts about Germany you have never heard of.
We are really looking forward to a fun and interesting night full of international flair and cool discussions.
You can also take part if you are too busy to prepare a short talk yourself but the more people are willing to give us an insight of their home country, the cooler and more fun the evening will be.
If you want to prepare a short presentation about your country, please email us and let us know which country you would like to present (kultur@mailbox.tu-dresden.de) and if you just want to participate, listen to the talks and join the discussions, please register here.